The equine world has now discovered the benefits of halotherapy. For pets, thanks to its proven value, halotherapy is also becoming more and more important. Salt therapy is beneficial to animals, as is the case with humans, to cure respiratory diseases such as hay fever and other respiratory infections. Halotherapy can also treat equine eczema and helps with various other skin diseases. In addition, the halotherapy contributes to increasing the sports performance of horses.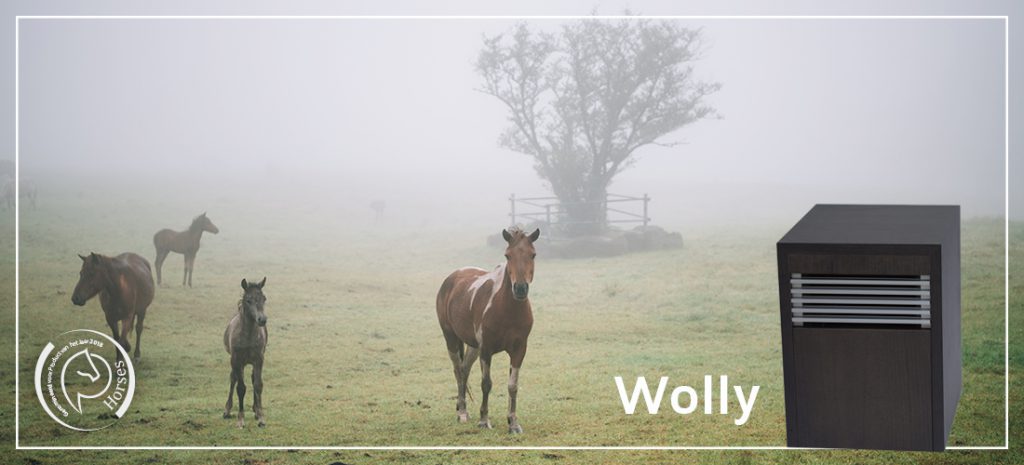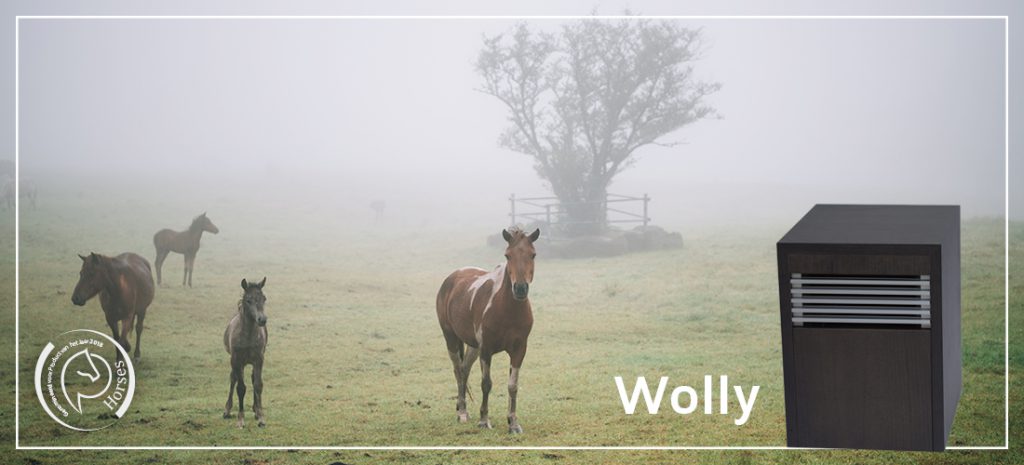 Salttherapy for horses
The Mobile WHR Halogenerator from Maytec turns every stall or box into an efficient salt chamber, without having to change or renovate the room. Installation of the halogenerator requires only a 220 V connection. Thanks to the plug-and-play principle, the use of the generator is extremely simple and the halo generator is not space-bound. The robust and low-maintenance device is suitable for long-term professional use. The halotherapy generator is lightweight and can be used anywhere in your stable complex, at the time when it suits you best.
Thanks to the atomization of the halo generator, skin diseases in horses can also be optimally treated. Think of horse eczema treatment, tail, mane and summer eczema, skin irritations, skin inflammation, wounds, mug and scabies. With the Maytec WHR halo generator you achieve the best results in the most simple and effective way, where the cost aspect, compared to the usual methodologies, is negligible. Moreover, its operation is highly air-cleaning. In addition, other minerals can be added to the solution if necessary, such as magnesium.
Salttherapy for pet animals
Even when treating dogs, cats and other pet animals, amazing results are often achieved with salttherapy. After a halotherapy cure, the animals visibly livens up. Depending on the health situation and the place where the animal needs to be treated, the Maytec Wolly halo generator or the Maytec WHR halo generator are advised. The Wolly halo generator works particularly on the airways and to a lesser extent on the other things, such as the skin. The treatment can take place in any room, provided that it is wind and draught free.
The Maytec WHR halo generator is a turbo generator that can treat both airways and skin in a short time. Since the WHR halo generator brings a refined nebula into space, it is bound to a treatment site where other requirements are placed. If you prefer the Maytec WHR halo generator, we recommend treating your pet in the bathroom or in another room where the mist is not a problem. The duration of treatment is-depending on the health complaints of your animal-up to 5 to 15 minutes at a time.
When asked about the treatment time, intensity and the application of the minerals and crystals, we would like to speak to you with our experience. We can also advise you on the choice of the device and on the optimal positioning on location.
Indications in horses
Respiratory tract Disorders
Respiratory tract Infections
Hay fever
Copd
Bronchitis
Asthma
Colds and stuck mucus
Allergic complaints
Eczema
Tail, mane and summer eczema
Folliculitis
Fungal infections
Skin irritations and inflammations
Wounds, mug and scabies
Indications in pet animals
Respiratory tract Disorders
Respiratory tract Infections
Copd
Eczema, Skin Irritations
Skin inflammations
Wounds