Buying a halogenerator
Halotherapy in your own home
Do you want to enjoy the salt room effect in your own home? Or are you looking for a natural product to improve the health of your horse or pet? Maytec Netherlands makes it possible! We currently offer two halotherapy products. These are the Wolly halogenerator and WHR halogenerator. At the bottom of this page are the prices of our products described.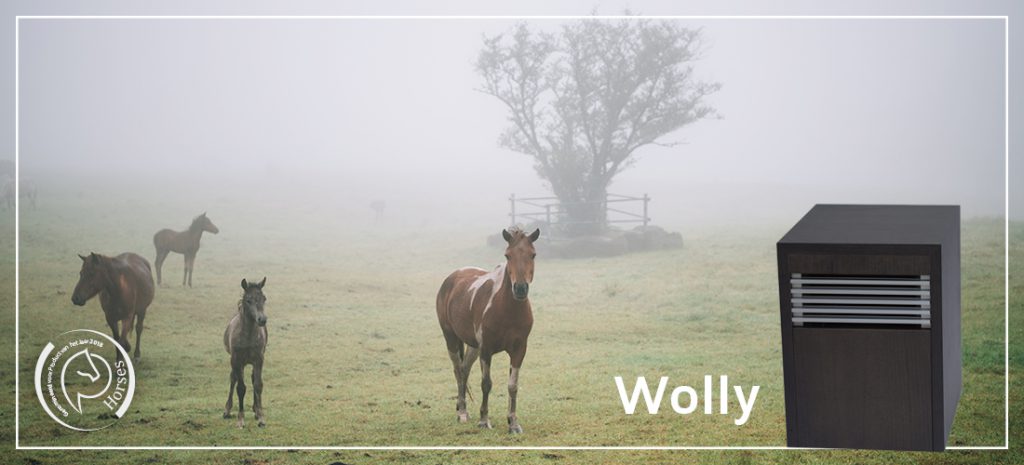 Prices halotherapy at home products
Wolly halogenerator
For halotherapy in dry rooms

The Wolly halo generator comes complete with a starter pack that includes:
Pyrex scale
Spatula
Liquid 2.5 litres (sufficient for approximately 100 treatments, at least 3 months, depending on the useful life at a time)
Electronic timer
€ 845,00
WHR halogenerator
For halotherapy in moisture insensitive spaces

The WHR halogenerator will include a mixfluid (2,5 litres).

€745,00
Renting the WHR halogenerator
It is not possible to rent the WHR halogenerator. If you have any questions about purchasing a saltgenerator, please contact us.
Sold seperately
Liquid 2.5 litres. This quantity is good for 10 litres of mixture.
Minerals – crystals are only needed when using the Wolly generator. 1,5 litres.
All prices listed do not include shipping costs. For questions about the duration of treatment, the intensity and the application of the minerals and crystals, we are happy to help you with our experience. We can also advise you on the choice of the device and on the optimal positioning on location. Feel free to contact us.